Plane hammer, PETROGRAD, model N3
---
---
---
Description
Plane hammer N3 is an adjustment hammer for hand planes. You can adjust your hand plane blade offset or pitch by acuratly strike the blade with brass head of hammer or the hand plane itself with wooden part of hammer. Hammer N3 is most common tool for adjusting the blade of wooden hand planes.
hammer weight 100 grams
brass head
wooden head ( hornbeam )
full head lenght 68mm
head diameter 15mm
The hammer is perfectly balanced and well fits the hand. The long handle allows precise calculation of the impact force, which ensures accurate and precise adjustment of the blade offset.
increse  offset by hammering the blade
decrease offset by hammering back of the plane body
pitch adjustment by hammering the blade sides and corners
Hammers are produced by Petrograd toolworks in Saint Petersburg Russia
Plane hammer specifications:

| | |
| --- | --- |
| Head diametr: | 15 mm |
| Head lengh: | 68 mm |
| Head material: | brass & wood |
| Shape: | round |
| Handle lenght: | 315 mm |
| Weight: | 0,1 kg |
*The company reserves the right to change the appearance of the product without further notice, if this does not affect the performance of the tool!
Share / Save Link:
Videos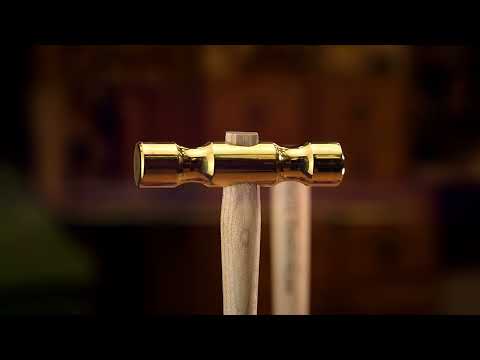 Instructions ()
Нет файлов