Uretan mallet , PETROGRAD, type 1, D70mm
---
---
---
2400
p
(
36.91
)
out of stock
Description
Polyurethane mallet PETROGRAD, model 1, D70mm. Mallets for a wide range of applications for joinery, carpentry and woodcarving.
The line of quiet hammers PETROGRAD, 360g practically does not break. The heads are made from a durable urethane material that is designed to be quiet while still transmitting maximum impact to the instrument. The handles are beautifully crafted from selected high quality hardwoods. They are polished. Mallets weighing 360g have a 70mm urethane firing pin, total length 250mm.
High quality plastic hammer heads are fully wear resistant and protect your tool handles.
Color of the plastic part: until March 2020, these mallets were produced in yellow. From March 2020 - blue. Small defects (pigment spots, small cracks) are permissible on the wooden part of the mallet, which do not affect the performance of the tool
Produced in Russia at the PETROGRAD factory
Share / Save Link:
Videos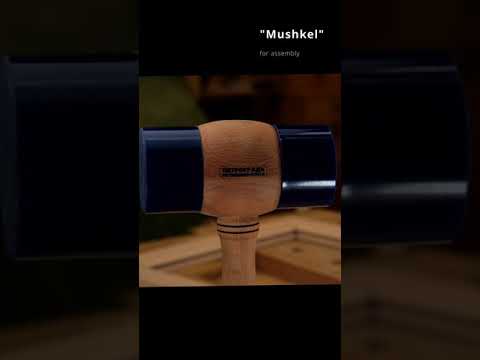 Instructions ()
Нет файлов