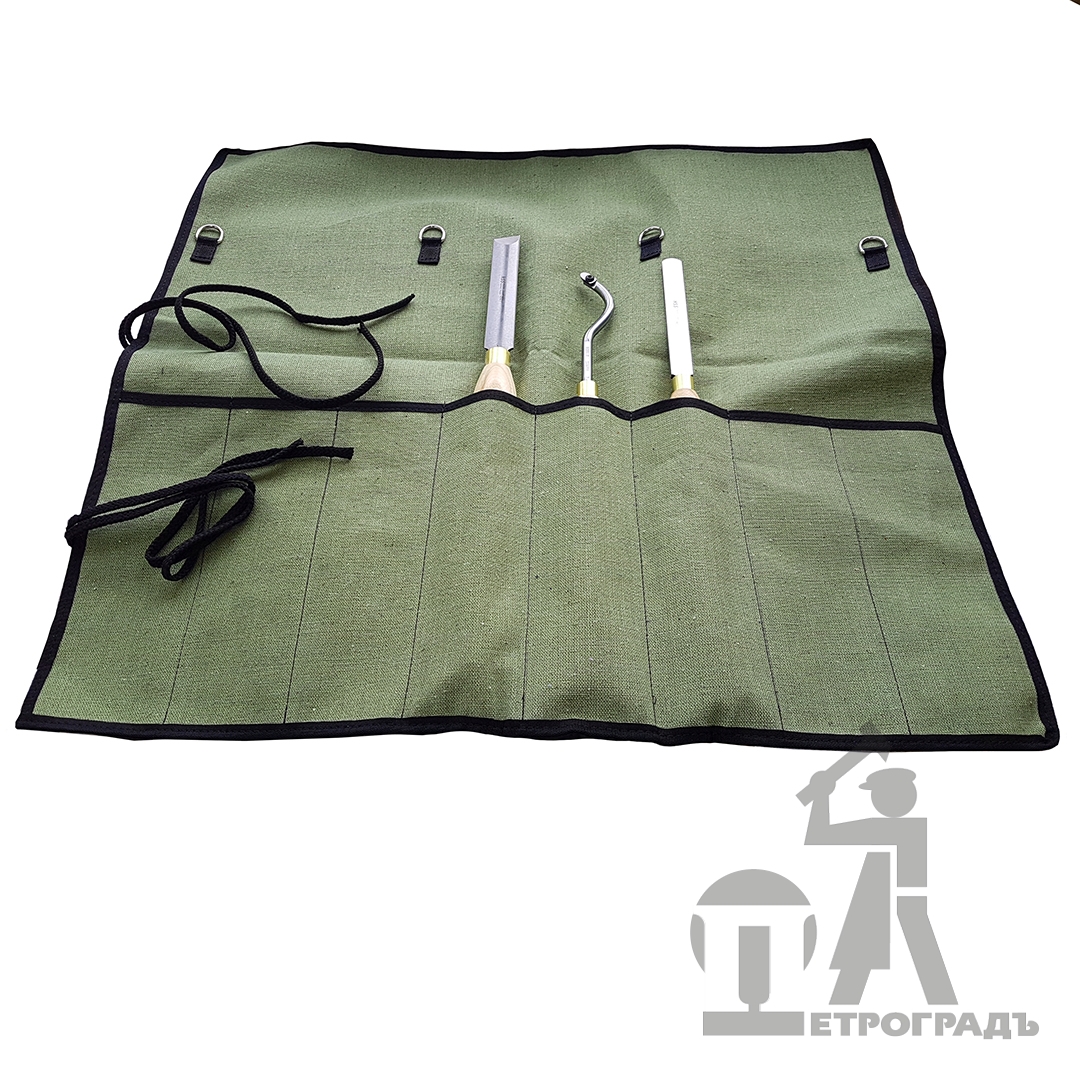 Share / Save Link:
Textile Tool Roll, PETROGRAD, type 3, 8 pockets, 750mm*700mm
---
---
1250
p
(17.35)
out of stock
Avg. value 5 (by rates of 1 users)
---
Description
Сумки-скрутки инструментальная тканевые.
Размер - 750х700 мм, 8 карманов. Габариты кармана 90х270 мм. Максимальная длина инструмента - 650 мм.

Предназначена для хранения крупного инструмента, в первую очередь, для токарных резцов и плотницких стамесок,а также подходят для инструментов другого типа. Выполнена из брезентовой ткани - 100 % хлопок, прошитые швы.
цвет сумок может отличаться от того, что на картинке.
Инструмент в комплект не входит

цвет сумок может отличаться от того, что на картинке.


Во избежание выскальзывания инструментов из сумки рекомендуем укладывать стамески в карманы сумки рукоятями внутрь. Также рекомендуем укладывать стамески в сумку с надетыми на режущие кромки защитными колпачками.
Производство - Россия.
Производитель оставляет за собой право вносить в конструкцию сумки изменения, не приводящие к ухудшению её качеств.
Share / Save Link:
Instructions ()
Нет файлов