Timber Framing Chisel, PETROGRAD, model Vyatka, 50mm
---
---
---
Description
Forged timber framing chisel PETROGRAD VYATKA 50mm (~2Inch) with a straight cutting edge and a wooden handle has designed for hard work.
The blade is forged manually from steel ШХ15 (USA analog: 52100, G52986, J19965; Germany analog: 1.3505, 100Cr6, 102Cr6)
Chisels blade are hardened to 58-61 HRC.
Designed for perfect making deep grooves in logs.
The handles are made of ash and crimped with two stainless rings - one to prevent splitting wood near the handle, the second to harden the back of the bar when working with a mallet or hammer.
A leather pad between the chisel and the grip allows you to dampen the blows.
Available in 25mm, 38mm, 40mm and 50mm widths.
Blade length 300mm, full length 550mm
The wedge-shaped blade prevents jamming in the wood.
Max blade thickness - 11mm.
Timber framing chisels are totally hand made at Petrograd toolworks of joinery and carpentry tools. Made in Saint-Petersburg Russia.
Chisel Specification:

| | |
| --- | --- |
| Weight: | 1.5 kg |
| Type: | Timber Framing Chisel |
| Steel: | ШХ15 |
| Handle material: | Ash* |
| Edge: | Straight |
| Edge width: | 50 mm |
| Blade lenght: | 300 mm |
| Total lenght: | 550 mm |
*material of handles may changes from batch to batch.
Share / Save Link:
Videos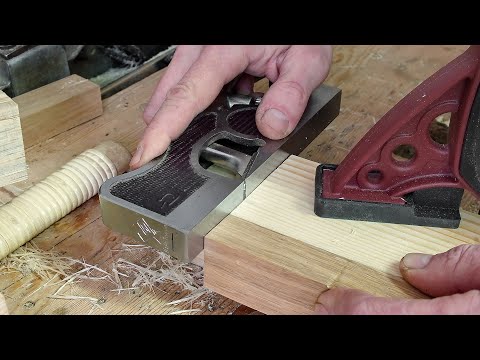 Instructions ()
Нет файлов