Outdoor axe PETROGRAD, model Roslavl X, staright handle
---
---
---
Description
Axe "Roslavl X" differs from other models by its uncommon appearance, it has a very spectacular and pronounced blade shape elongated to the heel. Thanks to this feature, the ax can be taken with a grip close to the head of ax and not afraid to hurt your hand while working, as if protected by the blade itself. Such a grip is very convenient when cutting and take off the bark, which is often useful in the camping. The elongated handle allows you to perform a serious swing and increase the power when chop small trees and branches.
Another interesting detail of the ax - the tide, this small detail completes the appearance and gives the ax recognition and zest.
Specs of axe
Outdoor axe. Overall length - 580 mm. Axe height - 175 mm. The length of the cutting edge - 165 mm. The axe is forged by hand from 65G (Germany 66Mn4, Ck67, USA 1066) steel. Sharpening straight. Total weight - 1 kg. Includes leather case to protect the blade. The axe handle is made of maple wood, 500 mm long. The axe is perfectly balanced and is suitable for an enormous type of work, like a hiking axe, for small carpentry and carpentry works, and simply as a universal axe.
Totally hand made at PETROGRAD factory of joinery and carpentry tools.
Made in Russia.
Share / Save Link:
Videos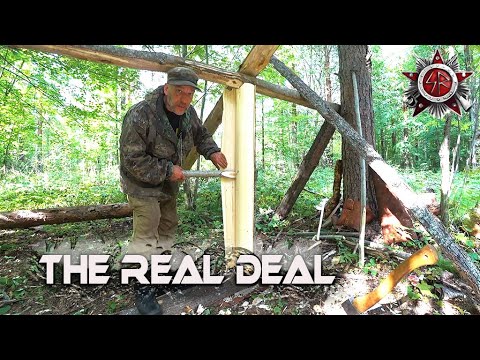 Instructions ()
Нет файлов