Checkering chisels by Petrograd toolworks
16-12-2019
Tradition to making checkers on rifles gunstock and on handles of knives goes to start of previous century. And in now days it his second revive.
Today with proud we are presenting to you a first starter set for thous who want to try yourself in this type of art.



For more sophisticated and experience masters. We are present wide assortment of checkering chisels with different sizes, steps and angles of work.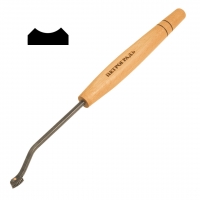 Full catalogue can be watched on our site by link
For more acknowledge what is checkering and checkering chisels you can watch our short promo video about checkering chisels by Petrograd toolworks. Have a nice time.