Picture framing glazier's hammer, PETROGRAD, model N2
---
---
---
Description
Picture framing hammer or glazier's hammer is a hammer with rotating head for strike nails in frame of picture. Because of its 360 degree rotating triangle head it can be easily position on back of a picture frame and precise strike on nail by slide over surface.
hammer weight 180 grams
steel rotating triangle head
steel round head
full head lenght 70mm
round head diameter 15mm
triangle head diameter 22mm
A well-conceived tool for smoothly driving in wire nails when fixing glass panels or backing boards of picture frames. The triangular hammer head has three flat surfaces, which allow you to safely slide the hammer along the glass panle or backing board. The head also rotates, which means you can hold the handle freely even with deep profile grooves. The round hammer head can be used to adjust nails or to drive staples into the frame mitre.

Frame hammers are produced by Petrograd toolworks in Saint Petersburg Russia
Plane hammer specifications:

| | |
| --- | --- |
| Round Head diametr: | 15 mm |
| Triangle Head diametr: | 22 mm |
| Head lengh: | 70 mm |
| Head material: | steel |
| Shape: | round & triangle |
| Handle lenght: | 315 mm |
| Weight: | 0,18 kg |
*The company reserves the right to change the appearance of the product without further notice, if this does not affect the performance of the tool!
Share / Save Link:
Videos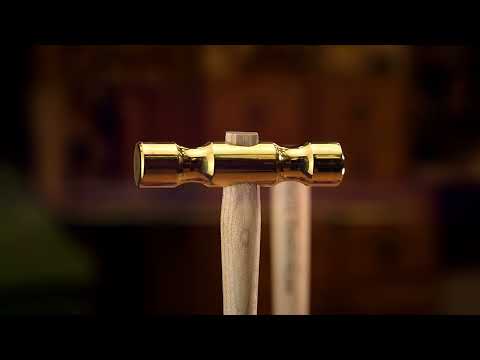 Instructions ()
Нет файлов