Sash Framing Chisel, PETROGRAD, model Istra, 40mm
---
---
---
Description
Forged carpentry chisels Istra with a straight cutting edge and a wooden handle, is designed for hard work. The basis for the manufacture of chisels Istra was taken the form of old Russian chisels from the old tools museum Rubankov, and also takes into account long-term experience in the development of professional carpentry and carpentry tools of other toolworks.
The blade has forged manually from steel ШХ15 (USA analog is 52100, G52986, J19965; Germany analog of 1.3505, 100Cr6, 102Cr6) and hardened to 61-63HRC. Carpentry chisels are intended for timber framing for processing deep grooves in logs and timber as an indispensable tool for the construction of frame structures in the style of timber frame, post-and-beam half-timbered, fachwerkhaus, Log house.
Chisel blade fastened to the handle with a conical socket.
The thickness of the blade at the neck is 11 mm, the thickness in the area of the descent is 7 mm.
The handles are made of ash and crimped with a stainless ring to harden the butt when working with a mallet or hammer.
Available in widths of 19 mm, 25 mm, 38 mm, 40 mm and 50 mm ( see full catalogue).
Blade length 360 mm, full length 490 mm.
The wedge-shaped blade prevents jamming in the wood.
Carpentry chisels Istra are totally hand made at PETROGRAD toolworks of joinery and carpentry tools. Made in Saint-Petersburg Russia.


Chisel Specification:

| | |
| --- | --- |
| Weight: | 0.86 kg |
| Type: | Timber Frame Chisel |
| Steel: | ШХ15 |
| Handle material: | Ash* |
| Handle lenght: | 130 mm |
| Edge: | Straight |
| Edge width: | 40 mm |
| Blade lenght: | 360 mm |
| Total lenght: | 490 mm |
*material of handles may changes from batch to batch.
Share / Save Link:
Videos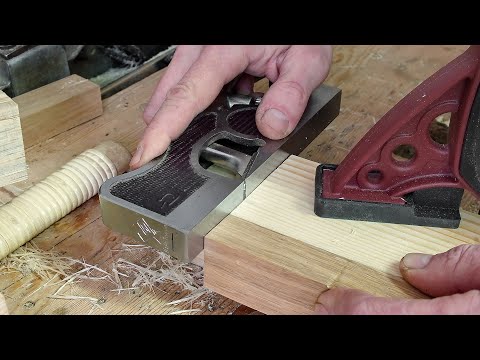 Instructions ()
Нет файлов