Petrograd toolworks at the carpentry festival in Moscow (ФСД22)
31-03-2022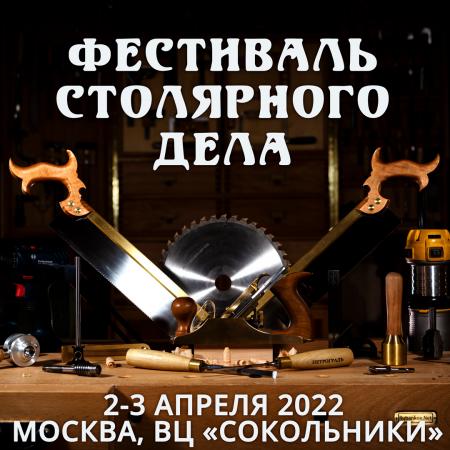 As a manufacturer of hand tools, it is very important for us to keep in touch with the direct users of our products.
After all, who, if not you, will be able to tell us about the direct experience of using the tools by Petrograd toolsworks.
We invite you to visit our stage at the
Фестиваль Столярного Дела 2022
( Carpentry Festival )
. Where we will present our new products and will be happy to discuss your user experience of our tools. We are waiting for you on April 2-3, 2022.
Moreover, we are always happy to establish new business contacts in the immediate environment, if you have a desire to become our dealer, come to the festival and we will be glad to discuss all the nuances.
See you on
April 2-3, at the Фестиваль Столярного Дела 2022 ( Carpentry Festival )
in Moscow!
* Attention

on April 2, the store in Moscow will be closed

. Look for us on ФСД22